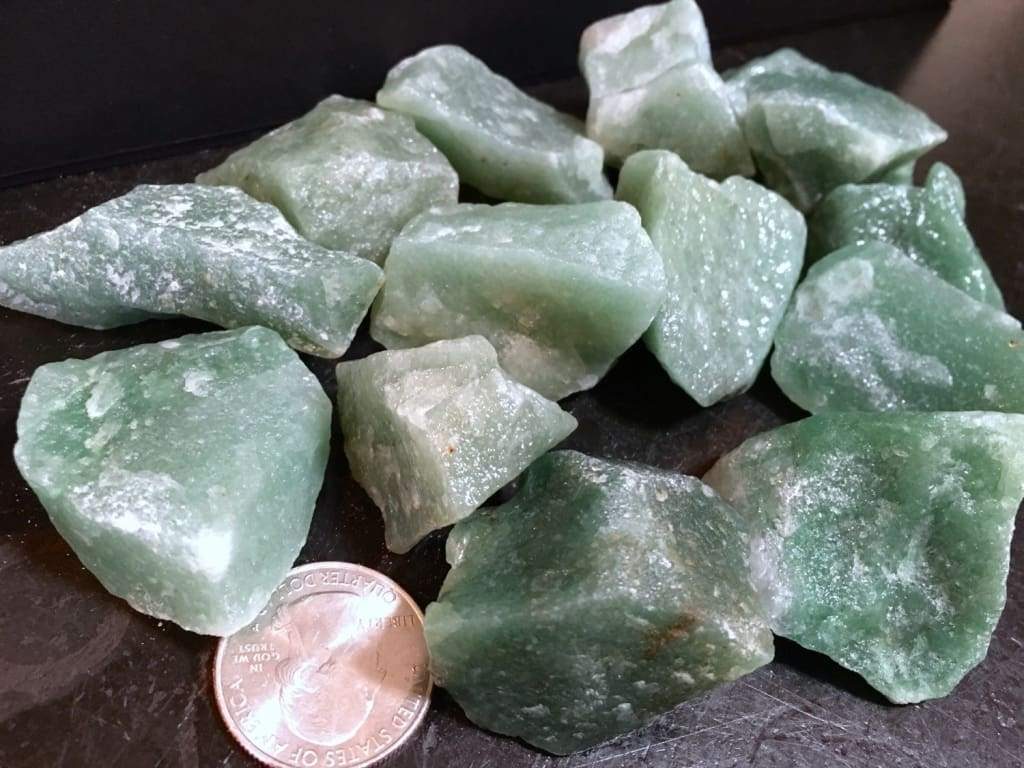 Aventurine is a lucky stone as people holding it can envision good fortune and make it come true. This is used in any game of chance or gambling. It is also a stone of prosperity and it can be a great talisman or amulet. Always carry this gemstone when you want to gamble, go for a job interview or find money from other sources. This is a good tool that has something to do with your search for money. 
Aventurine has something to do with the heart chakra. This will not really energize the heart chakra. It is believed to protect those who are attached psychically to the heart. It also balances the energies of the opposite sex enhancing creativity and capability to closely work with them. This can also strengthen the person making him more emotionally stronger and more decisive. 
Aventurine is known as a healing stone that relieves a troubled heart. It promotes empathy and compassion, and encourages perseverance. It alleviates stammers and severe neuroses. It strengthens one's state of mind, enhances creativity and invigorates perception. It makes people weigh things and see alternatives and possibilities. It calms down anger and irritation, and promotes feelings of wellbeing. And it protects against environmental pollution.
Aventurine is said to relieve fatigue, bacterial infections, chronic pain and even guilt. Because it has a close relation to the heart, it is said to purify the blood and support the immune system. The healing system of the stone is good for panic attacks and anxiety, and can influence the libido.
The gemstone benefits the nervous system and the thymus gland. It normalizes blood pressure, and enhances the metabolism where cholesterol is lowered. The gemstone eases allergies, migraines and skin eruptions, as well as soothes the eyes. It helps treat disorders in the lungs, heart, sinuses, adrenal glands, urogenital and muscular systems. 
Green aventurine is a heart healer and comforter. It blocks out emanations from electronic equipment such as computer and television, and neutralizes electronic pollution. It minimizes nausea and negative thoughts and emotions. 
Blue aventurine is some form of Aries stone that opens the third eye chakra. It is a great mental healer, which increases the energy and positive outlook of a person. It provides self discipline and develops the inner strength. If you want to open the third eye chakra, hold a yellow aventurine. This balances the emotions as well as the energies towards the opposite sex. Opening the root chakra is red aventurine. It aids in the creativity and makes you see the possibilities for new opportunities.